While the rescue of any animal is wonderful, it's always so beautiful and heartwarming to see displays of compassion for the most misunderstood members of the animal kingdom – whether it be an insect, snake, or bat. This particular video is about the rescue and rehabilitation of a bat named Luna.

Animals Lebanon received an email about this tiny baby bat that was in dire need of help, so weak that she wasn't able to use her wings.She was immediately taken to a specialized vet for a check up and a foster home was found so she could get the care, nourishment, and time needed to regain her strength.

Though Luna couldn't fly she loved climbing everywhere she could, which gave her lots of exercise and confidence. All that practice paid off because it wasn't long before she spread her little bat wings and flew.
The day came for Luna's foster family to release her into the wild, not knowing what would happen. To their surprise, Luna returned that very night and every night thereafter.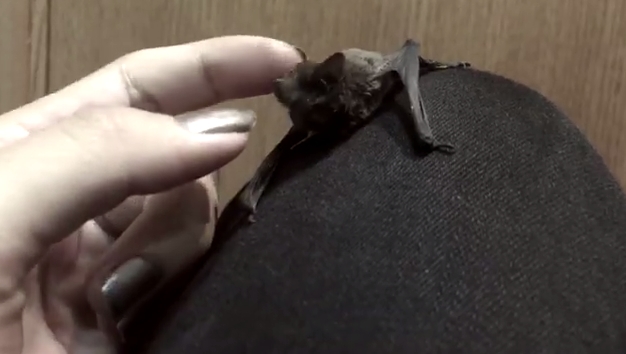 The little bat receives food and water each night and even has her own casita. She is seriously living the best of both worlds!Keep in mind, if you come across an injured bat or any wild animal, it is always in the animals best interest to be cared for by a professional wildlife rehabilitator.